Beverly Hypnosis Center 145 Cabot St. Beverly Ma
978-223-3535
Negative thinking disrupts healthy brain function. Hypnosis is a powerful tool to help you gain mastery over your own mind and body.
 

Reclaim Your Power
Meditation, Restorative Yoga Relaxing Bliss
Friday July 28th 
 7:30pm Yoga Sakti Salem MA
You will deeply relax, recalibrate and rejuvenate in restorative poses while simultaneously receiving simple techniques to live the life you were meant too…
Tap in to your better life now: Most of us focus on what we don't want rather than focusing on what we do. Learn how to end the cycle of mis-creating now. Harness your power of creativity, abundance and love
Aromatherapy,Lavender eye pillows, head massage and more  This practice is suitable for all levels. Advanced registration is recommended, space is limited.  Cost: 25.00
Hypnosis combined with Acupuncture for Weight Loss

 
Fri

:

 7/14 

From:

7:30 pm – 9:00 pm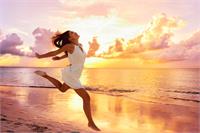 Join Acupuncturist Eliza Mellen Smith and Hypnotherapist Eileen Erni Experience the powerful synergy of two healing modalities paired to lose the weight and keep it off without deprivation.We are taught to use willpower, to make it happen and for most of us it may work for a while. But if willpower worked we would all be what we want to be. So we try to force a new behavior. Inevitably after a while, the struggle becomes too difficult, so we justify returning to the behavior that gives us comfort. Then we feel like we failed and therein lies the direct road to self-sabotage Eliza and Eileen will combine hypnosis and acupuncture to help you melt the pounds without yoyo dieting and deprivation. Don't miss this deeply relaxing, transformative event. $60. Space is limited, pre registration required. Strict 24 hour cancelation policy.
Please don't hesitate to contact me with any questions or insights you may have. 
  Private Hypnosis with Eileen
Confidential and caring environment
 Lifetime results
Nationally certified with the NGH
Carefully guided instruction in self hypnosis
Ability how to identify the "story you tell yourself"
Instruction on how to interrupt the negative thought patterns
Email support
Reasonable rates
Weekend hours available
Free initial phone consultation: Please contact me here
Eileen Erni CHT RYT



 Don't hesitate to contact me with any questions  or for a free consultation  eileenerni@icloud.com

I found yoga 20+ years ago to help lessen my anxiety and panic and was immediately hooked. Yet, it wasn't until I began to teach yoga in 2007 that I found where my true passion for yoga lies; restorative yoga and meditation. I developed a restorative workshop with seamless transition and lots of pampering. So many of you shared with me how much it has helped with stress, anxiety and sleep problems but I wanted to do MORE. I found Hypnosis and after working successfully with a Hypnotherapist decided to become certified and open a private practice at Yoga Sakti Studios in Salem MA. I am so blessed to be able to share these powerful healing techniques in private sessions and group workshops. In my private sessions, you are met where you are and will gently be lead to lasting change. In my workshops,you will experience a state of calming bliss,so desperately needed by all of us.

I have dedicated my work to the idea:  when you change your mind,you change your life.  I will inspire and motivate you to adopt healthier habits, as these are essential to make your body, mind and emotions function at their greatest capacity.
Testimonials:
Cindy M Lynn MA 5/17
I have to admit I am feeling GREAT!! I had 3 events on Friday in which I had no cake, no sweets, and no pizza!!! And it was not hard to do, I just didn't want it.  I feel great, I look in the mirror and I'm loving what I see. What you do is amazing!
Mike T. Beverly MA  4/17
Just wanted to give you an update on my recovery from the issues which have been plaguing me for the past few years. Since I starting seeing you a few months ago I have noticed a considerable decrease in my anxiety and panic episodes. Not only was the Hypnosis a pleasurable and painless experience but our talks about life's struggles in general have been a great help.  Thanks again for all your help you are a true professional and have made a big difference in my life.
Contact Information:
Eileen Erni
Hypnosis with Eileen
145 Cabot St. Beverly MA 01915
Phone: 978.223.3535
Email: eileenerni@icloud.com
Website: http://beverlyhypnosis.com